here
in different colors) * Skirt: JC Penney (Spring 2012)(
similar
) * Shoes:
Mossimo
via Target * Bag:
Rebecca Minkoff
* Necklace: S&W Trading
Happy Wednesday!
I wore this last Friday when the weather was still Houston warm, so in the high 90s. I think it was a final outfit goodbye to summer. This week the temperature has been so cool, I have been able to wear blazers without sweating. I would've never thought to pair the two together, but I like the brightness of the outfit. Definetely one to repeat when the weather gets warm.
Is there a special summer outfit you will wear one last time?
Thanks for reading!
Katherine
Linking up with Wardrobe Wednesday,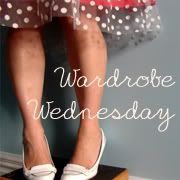 The Pleated Poppy for What I Wore Wednesday,
Whatever, Whenever Wednesday.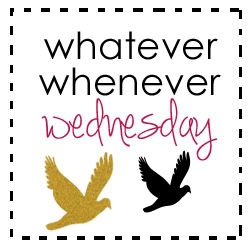 and Return the Favor Hop at Yours Truly.
Today's Inspirational Quote: